THE FLAVORS OF MOROCCO AND THE MEDITERRANEAN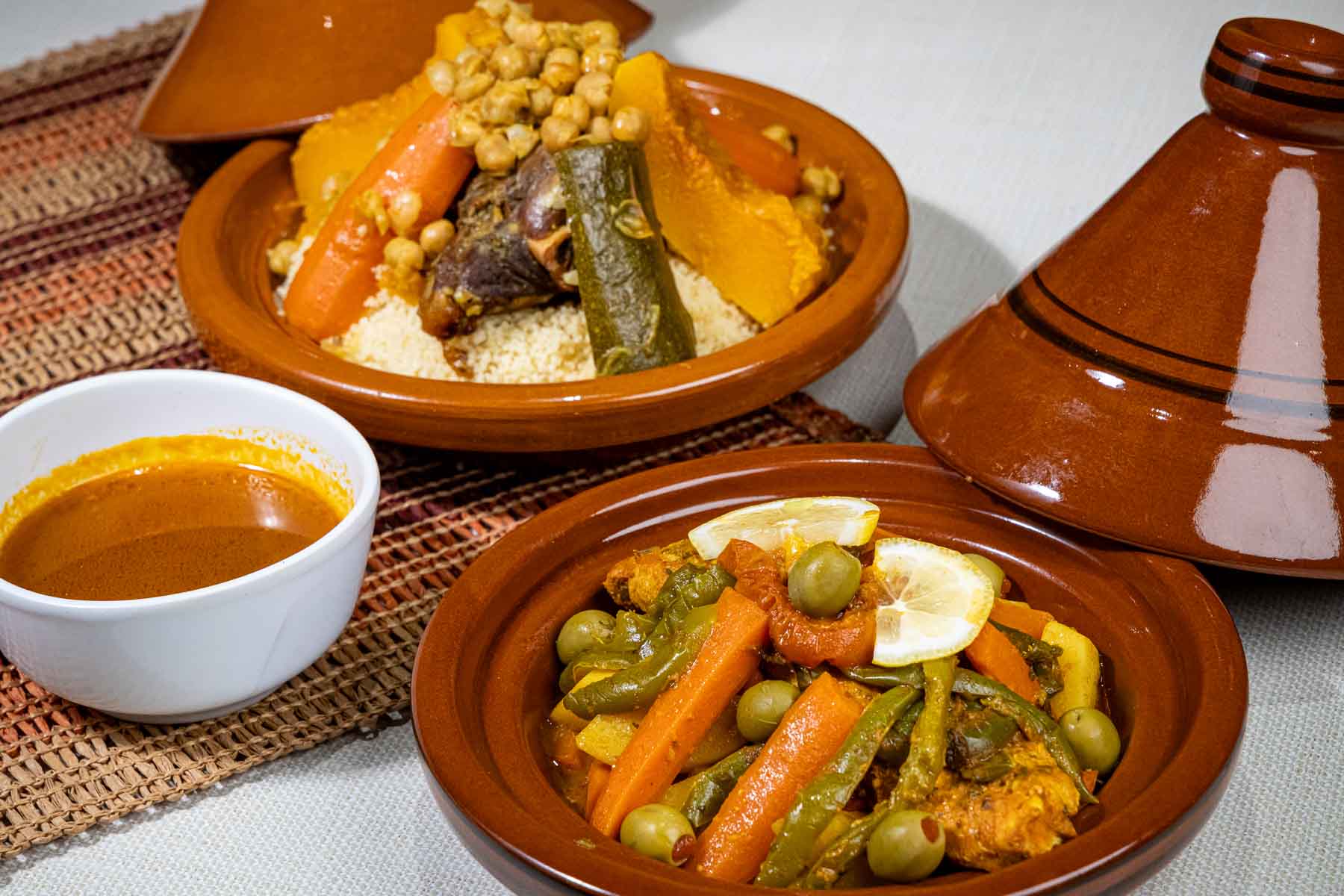 HAND CRAFTED, ELEVATED CUISINES
At Cous Cous Cafe, our commitment to culinary excellence knows no bounds. Our menu is a vibrant tapestry of Morocco and Mediterranean cuisine, woven together to offer you an unforgettable dining experience. From fragrant tagines of Morocco to the sun-kissed shores of the Mediterranean, each dish is a harmonious blend of authentic flavors, reimagined with a contemporary twist.
Fresh ingredients perfectly paired for a feast
Join us at Cous Cous Cafe to embark on a culinary adventure that celebrates the flavors and traditions of the Mediterranean and Morocco. Whether you're looking for a cozy dinner for two, a family feast, or an unforgettable event, we look forward to sharing the magic of our cuisine with you. Come savor the taste of the Mediterranean and Morocco at Cous Cous Cafe – where every meal is a journey.
CATERING
Let us cater your next event. Order online from a selection of Catering Trays or contact us to create a tailored a catering experience at 405-286-1533 or 405-308-9255.